Dogain was invited to participate in the 2023 World Optical Communications Congress!
From November 15th to 16th, 2023, the the 2023 World Optical Communications Congresswas successfully held at Buckingham Hotel in Suzhou! Dogain was invited to participate in the conference and comprehensively demonstrated single-mode 980nm optical communication products and technologies during the conference.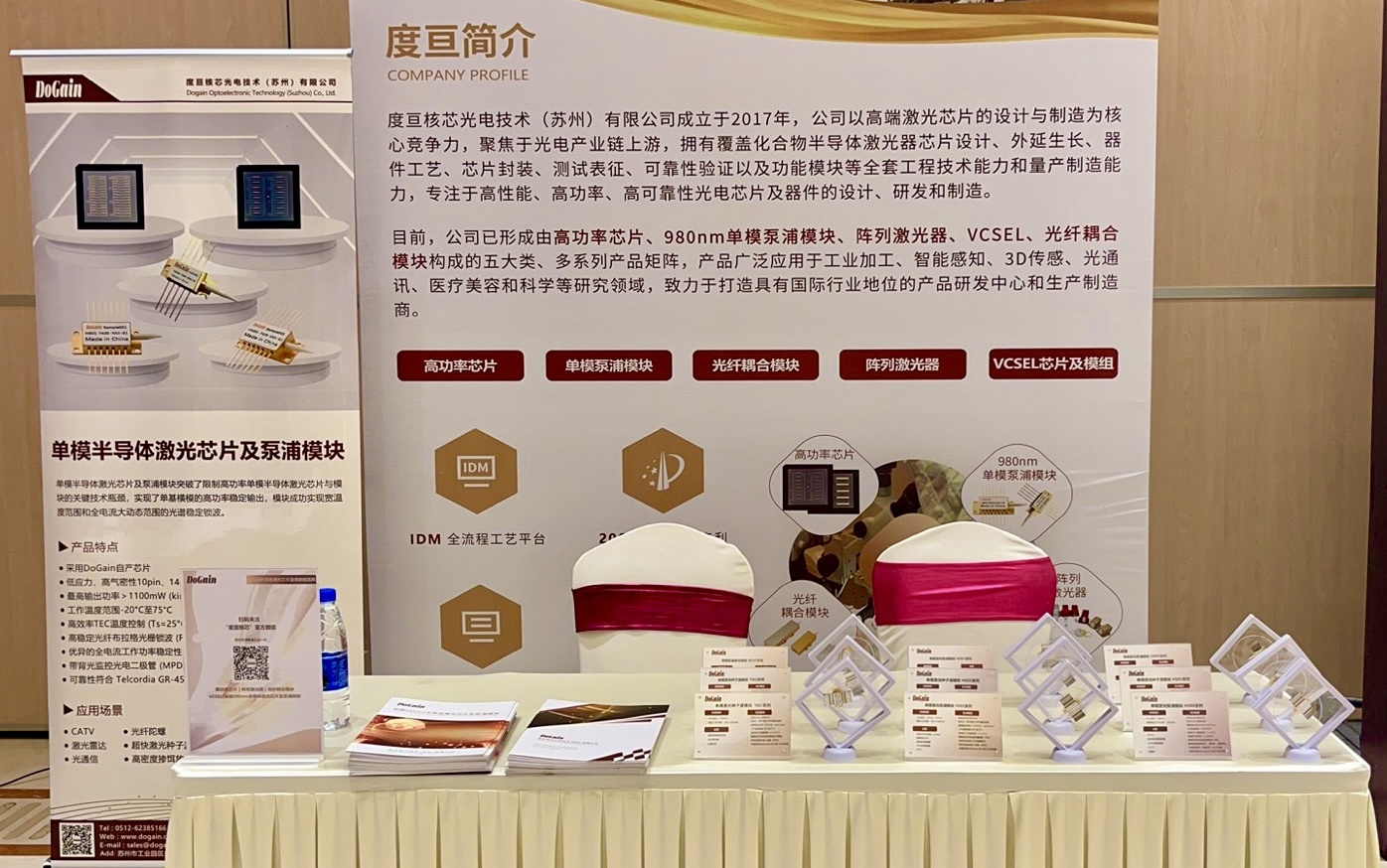 The conference was hosted by the Suzhou Optical Communication Industry Alliance and the Optoelectronic Industry Chamber of Commerce, bringing together experts, scholars and leading enterprises in the optical communication industry in Suzhou, focusing on the weak links of the industrial chain, aiming at the future evolution direction of technology, focusing on optical communication technology and industrial applications, jointly discussing and promoting the innovation and development of optical communication technology, and carrying out the work and services of Suzhou optical communication industry empowerment promotion, service improvement, collaborative innovation, and ecological construction.
After years of technological improvement and product iteration, the key indicators have reached the international advanced level, and the product reliability has been recognized by many customers at home and abroad, and the company has established a perfect quality management system and mass production capacity. During this conference, the participating experts fully exchanged views and reached a number of consensuses to jointly promote the independent, controllable and healthy development of the optical communication industry chain.