The 24th China International Optoelectronic Expo ended successfully!
On September 8, 2023, the three-day 24th China International Optoelectronic Expo was successfully concluded at the Shenzhen World Exhibition and Convention Center (Bao'an New Hall). As a manufacturer of high-end semiconductor laser chips and modules, Dogain focuses on 980nm single-mode pump module series products, and comprehensively exhibits a full range of products such as high-power chips, fiber-coupled modules, VCSELs, array lasers, etc., and many customers, partners and industry colleagues gather together to present a high-level industry event.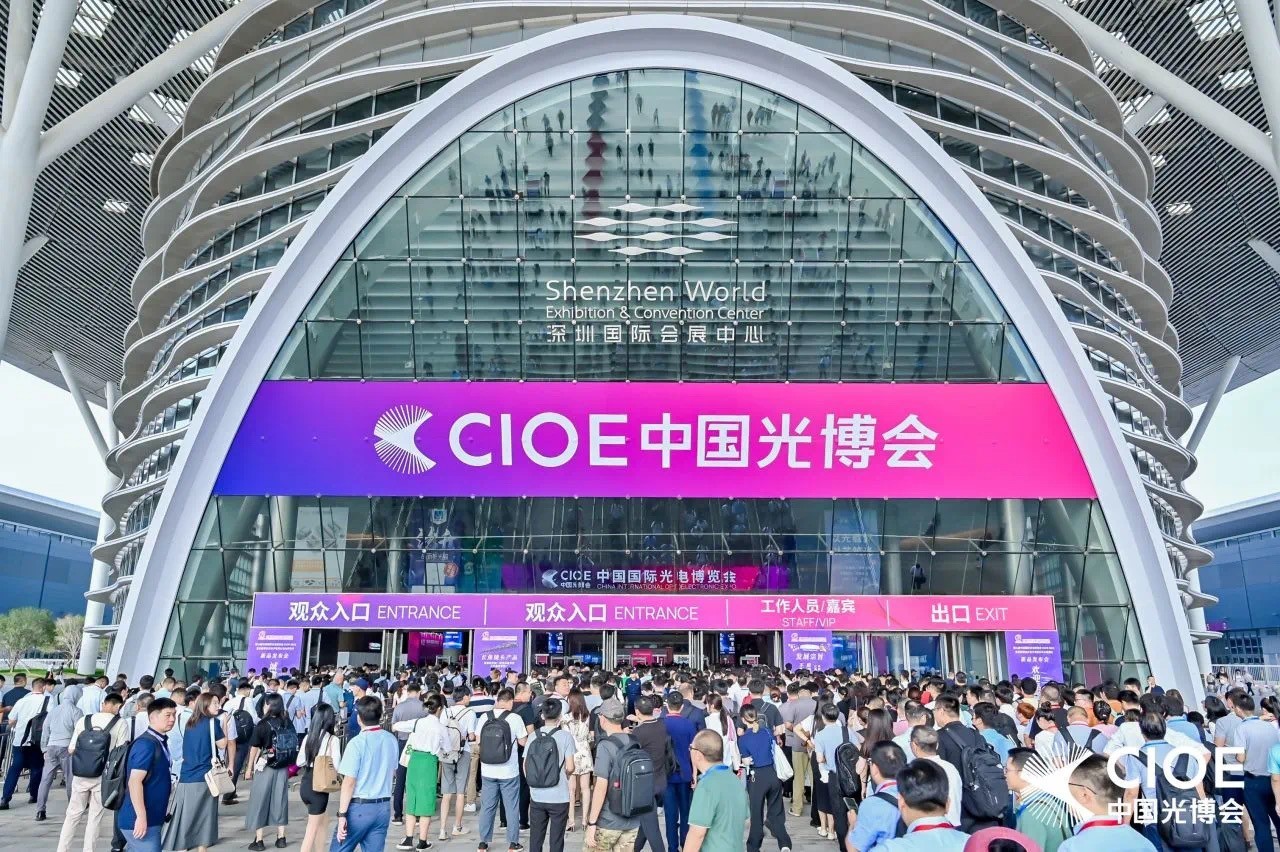 As an important event in the optoelectronic industry, this exhibition covers the whole optoelectronic industry such as information communication, optics, laser, infrared, ultraviolet, sensing, innovation, display, etc., aiming to focus on displaying materials, devices, equipment, technologies to complete sets of solutions, providing new technologies and new models for the healthy development of the optoelectronic industry, and inspiring new ideas.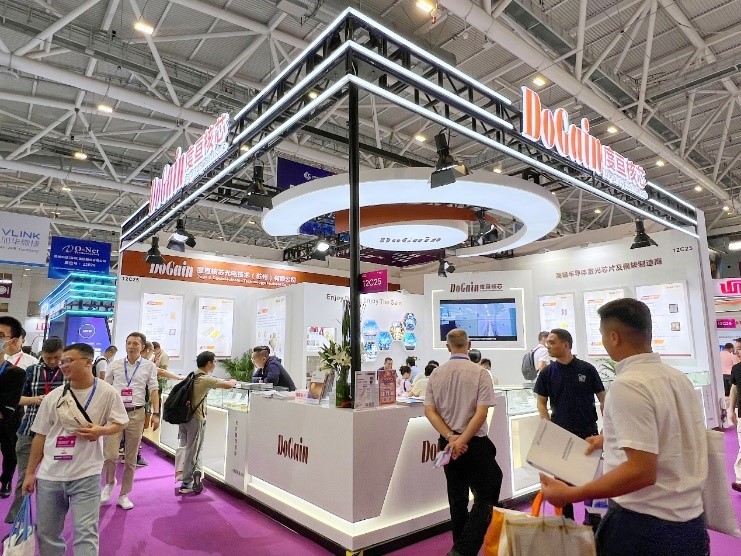 At this exhibition, Dogain focused on displaying 980nm single-mode pump module series products, which realized the high power stable output of single-base transverse mode, and the module successfully realized spectral stable locking with wide temperature range and full current and large dynamic range. The 980nm single-base transverse mode chip Kink-free single-mode output power is as high as 800-1700mW. 14pin butterfly package module, single-mode fiber output power of 600-1200mW, and passed Telcordia GR-468-CORE test verification, can be widely used in CATV, LiDAR, optical communications, fiber gyroscope, ultrafast laser seeder and other fields.
The high-power semiconductor laser chip exhibited at the same time covers the wavelength range of 700nm-1064nm, with high output power, high electro-optical conversion efficiency and high reliability. Fiber coupling module, wavelength covering 792nm-1064nm, output power range 10W-1500W, products to meet the diversified needs of industrial processing, scientific research, lidar, laser medical and other fields; High-power bar-stripe packaging semiconductor laser products, covering a variety of packaging technologies, including microchannel, macrochannel, conduction cooling and other heat dissipation methods, in scientific research, industry, medical beauty and other markets to provide customers with high-quality products and professional solutions; VCSEL chip products now cover 660nm, 680nm, 780nm, 808nm, 850nm, 905nm multi-junction, 940nm single junction and multi-junction, 980nm, 1064nm, product forms include: array, structured light, addressable, zigzag and other series; VCSEL module products include: TO, copper tube, line line, collimation, TOF, SMD and other packaging series, mainly used in 3D sensing, consumer electronics and automotive radar and other fields.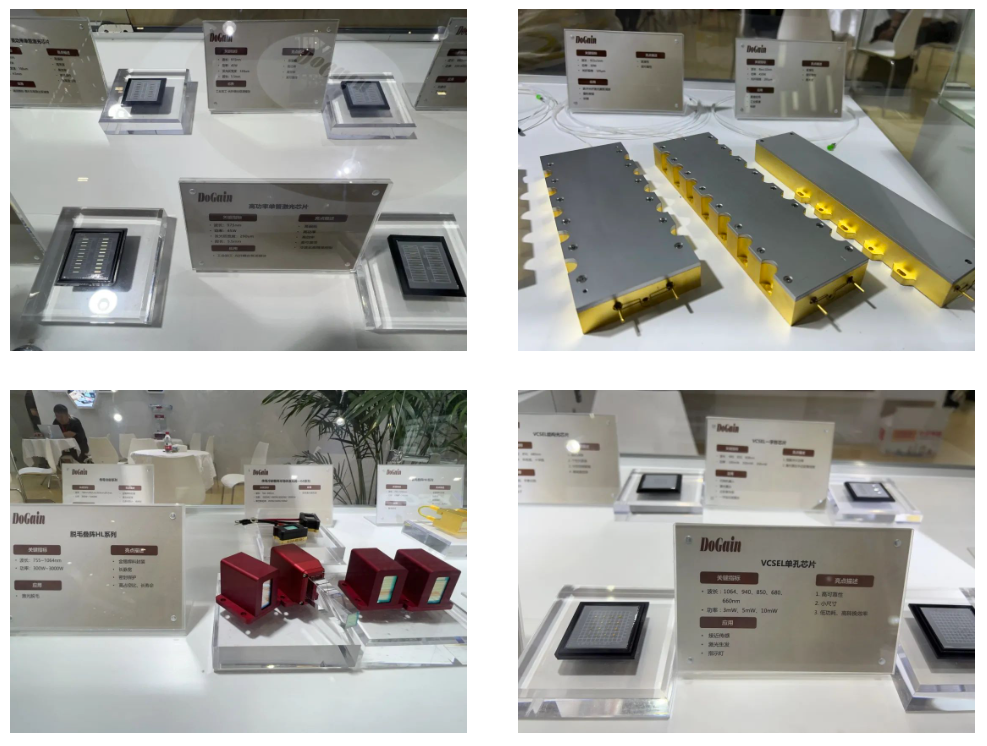 During the exhibition, the booth was very popular, and the consultation continued, showing a very high popularity, and many guests stopped to visit and consult, and conducted in-depth exchanges and cooperation negotiations.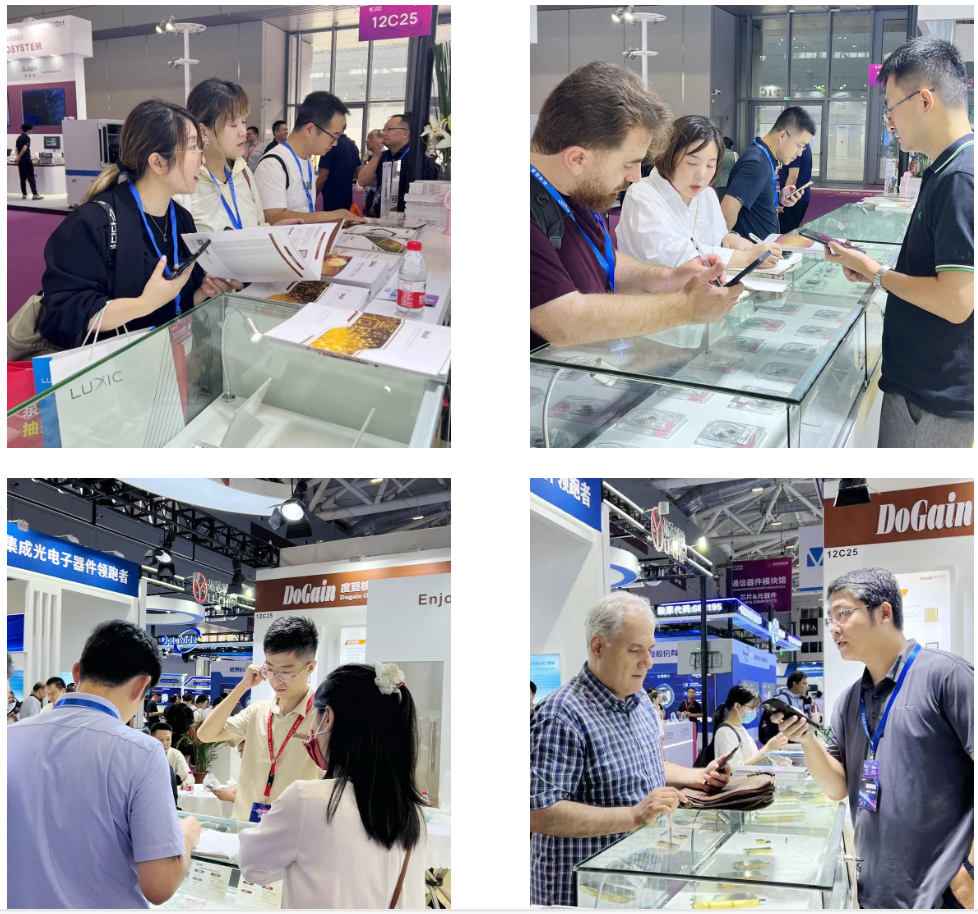 In this exhibition, with many excellent products, Dogain attracted many domestic and foreign customers to have in-depth exchanges on site, not only demonstrating its strong technical strength in the field of optoelectronics, but also further enhancing its brand influence. In the future, with the development and growth of the optoelectronic industry, Du Qian will continue to increase the research of core technologies, give full play to the technical advantages of the industry, deepen the development of industry technology, concentrate on the transformation of major scientific and technological achievements, strengthen the key core technologies of the optoelectronic industry and the leading advantages of the optoelectronic industry, and help the high-quality and rapid development of China's optoelectronic industry!
The curtain is not over
Looking forward to the journey of "core"!
October 18-21
2023 World Optical Communication Development Conference & Industry Expo
See you all there!