Invitation to participate | Meet you at the LASER World of PHOTONICS 2023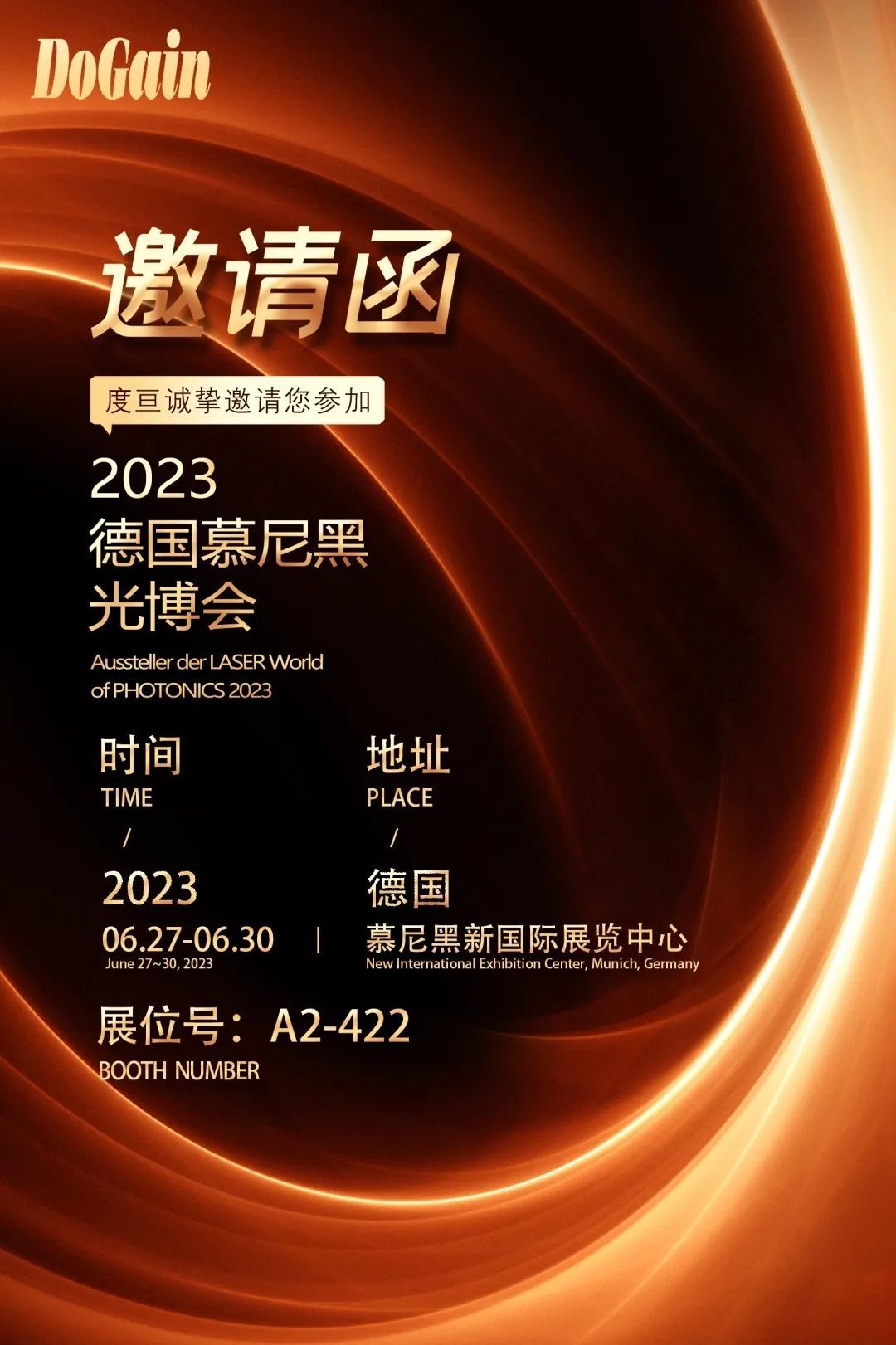 LASER World of PHOTONICS 2023 will be held from June 27 to 30, 2023, when our company will exhibit a full range of high-power chips, fiber coupling modules, VCSELs, array lasers, and 980nm single-mode pump modules.
Exhibit preview
1.HPL Single Emitters & Bars
HPL Single Emitters & Bars mainly include high-power single-tube series and high-power bar series two series of products, chip wavelength range covers 700nm-1064nm, products have high output power, high electro-optical conversion efficiency, high reliability and other characteristics, can be widely used in fiber laser pump source, solid-state laser pumping, laser medical, scientific research and other fields.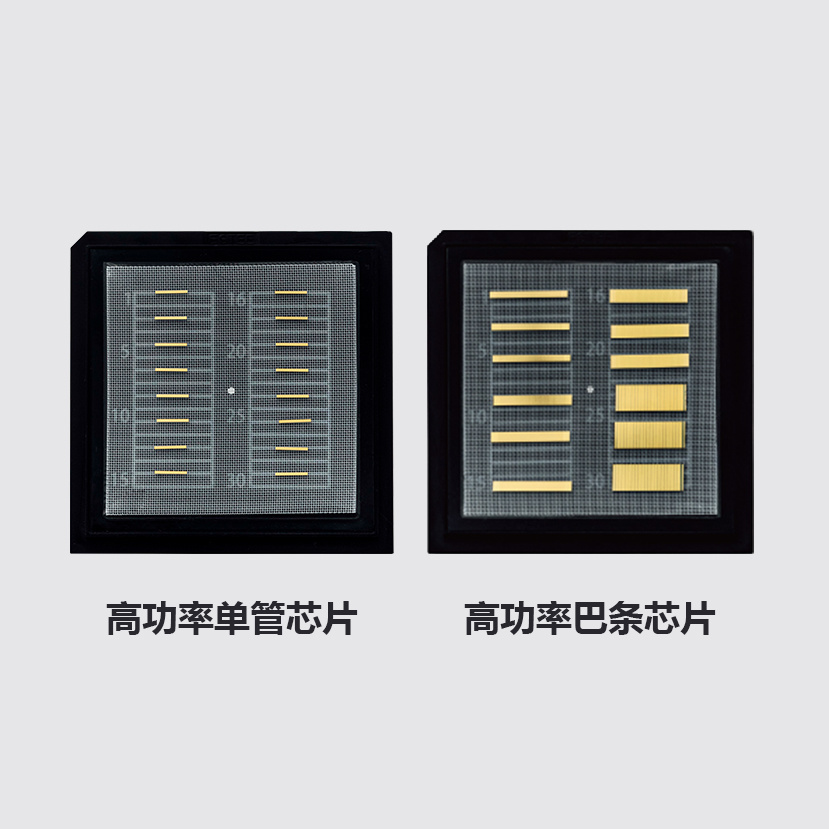 2.980nm Single Mode Pump Modules
As the core and heart of erbium-doped fiber amplifier EDFA, 980nm Single Mode Pump Modules are the key components to realize all-optical networks. Through core technology research, Du Qian has broken through the key technical bottleneck that limits high-power single-mode semiconductor laser chips and modules, realized the high-power stable output of single-base transverse mode, and successfully realized the spectral stable lock wave of wide temperature range and full current and large dynamic range, which has extremely important applications in CATV, lidar, optical communication, fiber gyroscope, ultrafast laser seeder and other fields.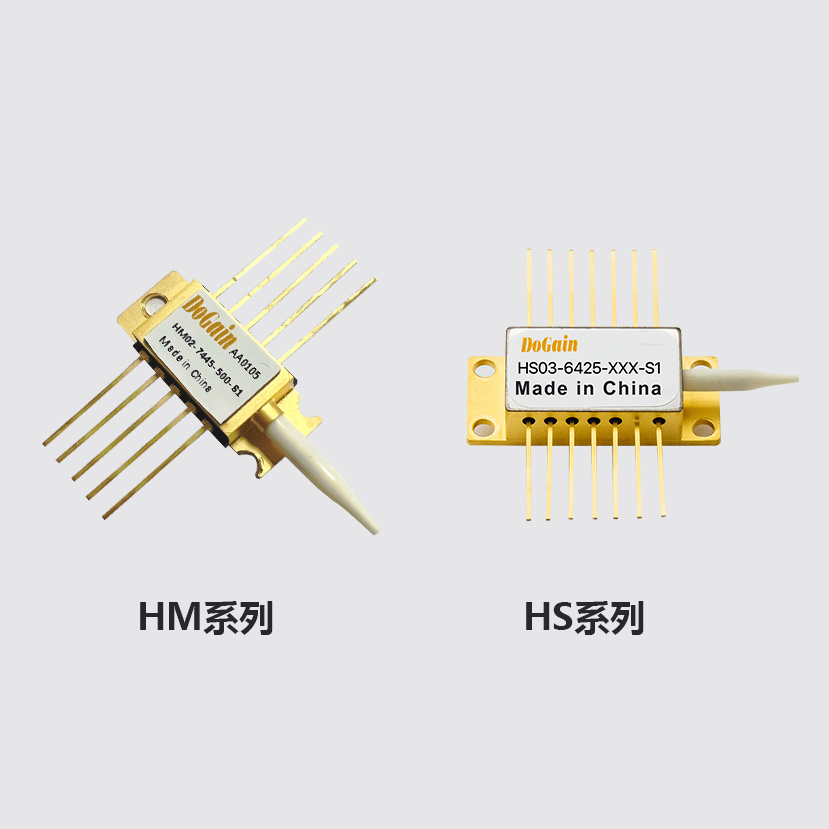 3.HPL Fiber-coupled Pump Modules
Fiber coupling module, wavelength covering 792nm-1064nm, output power range 10W-1500W, products to meet the diversified needs of industrial processing, scientific research, lidar, laser medical and other fields; Highly reliable and efficient lock module and lightweight high power-to-weight ratio products are particularly concerned, and the high damage resistance threshold technology of the chip solves the problem of COMD failure of VBG lock modules such as 878.6nm, 888nm, 976nm, 981nm and other VBG lock modules for long-term work, making the product life longer, the power to weight ratio of lightweight modules can reach 3.3W/g, and the electro-optical efficiency reaches more than 55%.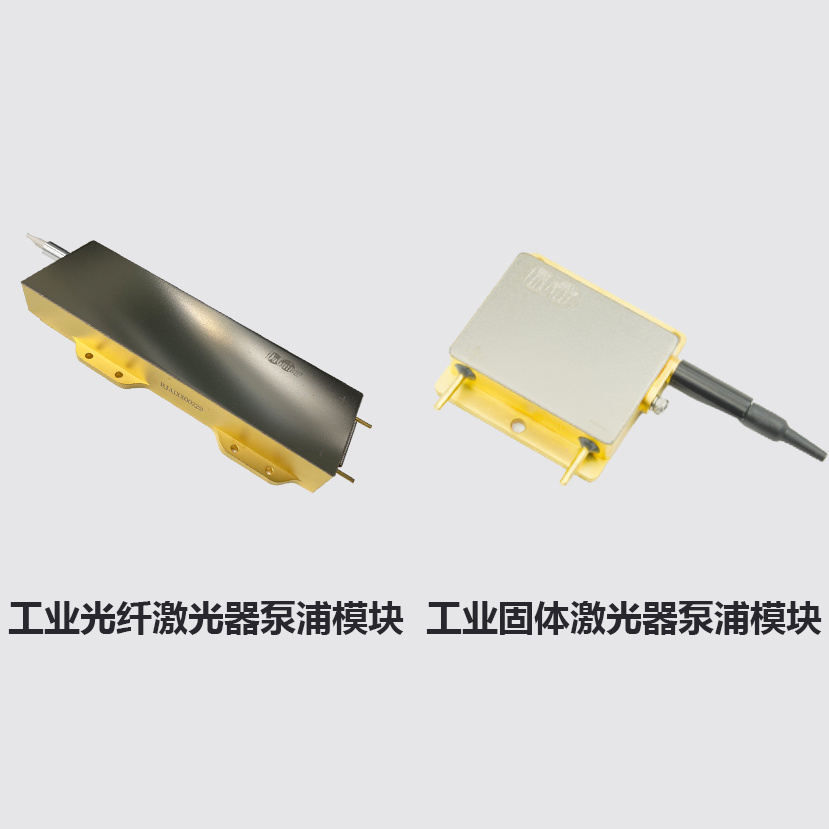 4.HPL Vertical Stacks
High-power bar bar packaging semiconductor laser products, covering a variety of packaging technologies, microchannel, macrochannel, conduction cooling and other heat dissipation methods, relying on self-produced high-performance bar chip to form high reliability, high performance, customizable product characteristics, in scientific research, industry, medical beauty and other markets to provide customers with high-quality products and professional solutions.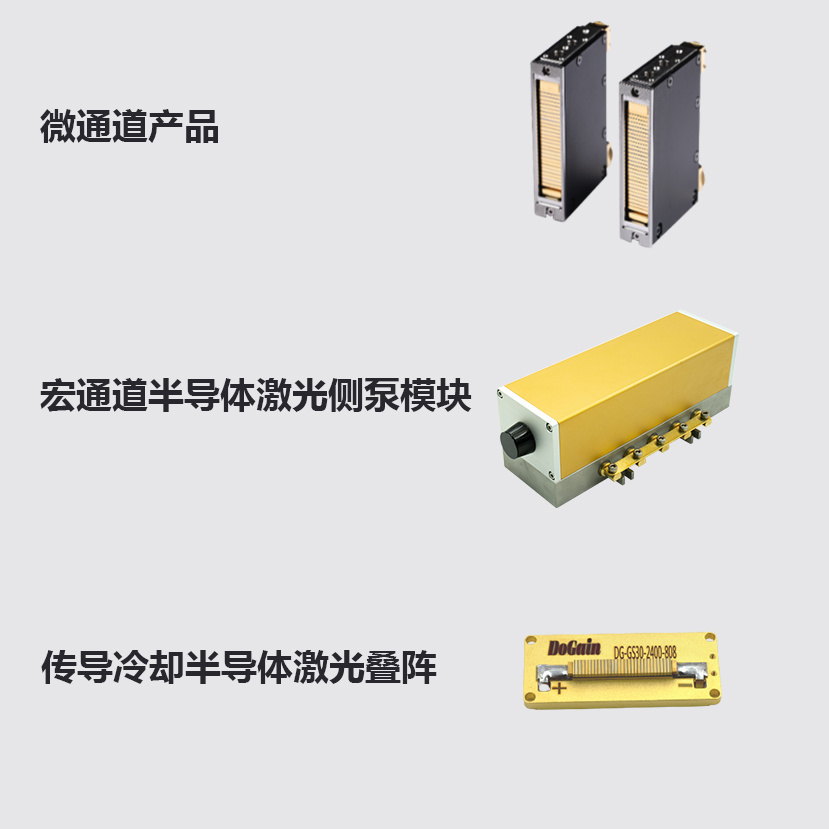 5.VCSEL SERIES
VCSEL chips and VCSEL modules are mainly used in 3D sensing, consumer electronics and automotive radar and other fields, and VCSEL products have high conversion efficiency, high reliability and good temperature stability. VCSEL chip products now cover 660nm, 680nm, 808nm, 850nm, 905nm MJ, 940nm single junction and multi-junction, product forms include: array, structured light, addressable, zigzag and other series; VCSEL module products include: TO, copper tube, line line, collimation, TOF, SMD and other packaging series.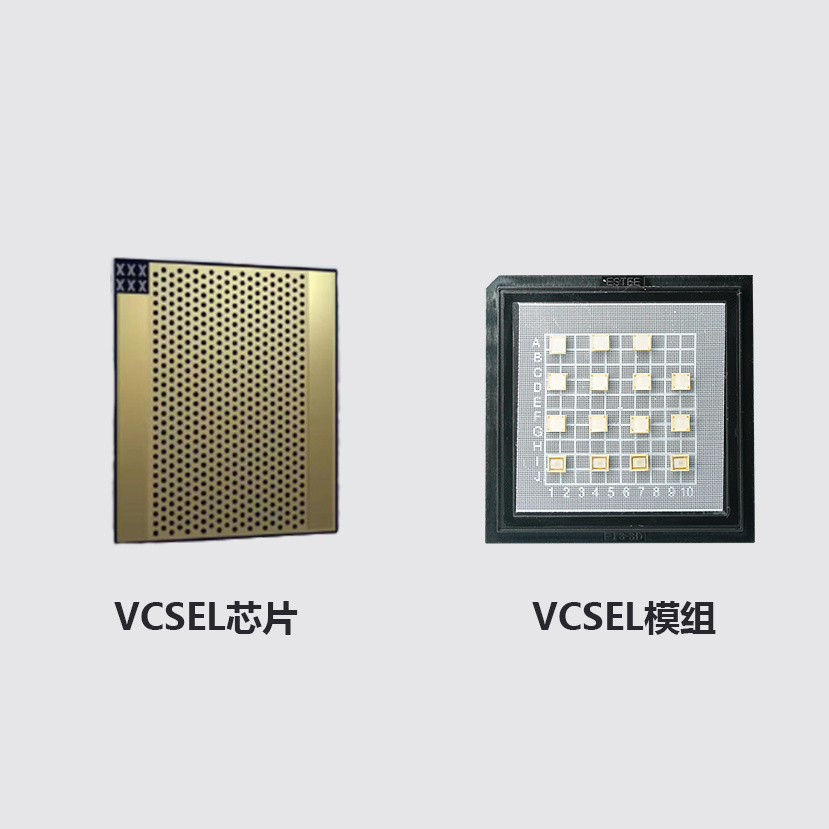 About Us
With the design and manufacture of high-end laser chips as its core competitiveness, focusing on the upstream of the optoelectronic industry chain, it has a full set of engineering and technical capabilities and mass production and manufacturing capabilities covering compound semiconductor laser chip design, epitaxial growth, device technology, chip packaging, test characterization, reliability verification and functional modules, focusing on the design, research and development and manufacturing of high-performance, high-power, high-reliability optoelectronic chips and devices, and its products are widely used in industrial processing, intelligent perception, optical communication, medical cosmetology and scientific research and other fields. Committed to building a product R&D center and manufacturer with international industry status.