Dogain Laser won the 2022 "Specialized, Specialized and New" Small and Medium-sized Enterprise Recognition in Jiangsu Province!
Recently, the Department of Industry and Information Technology of Jiangsu Province released the "Announcement of the List of Specialized and Special New Small and Medium-sized Enterprises in Jiangsu Province in 2022 (Second Batch)", and Dogain Laser Technology (Suzhou) Co., Ltd. was successfully selected with cutting-edge technological innovation, excellent refined management capabilities and good market influence!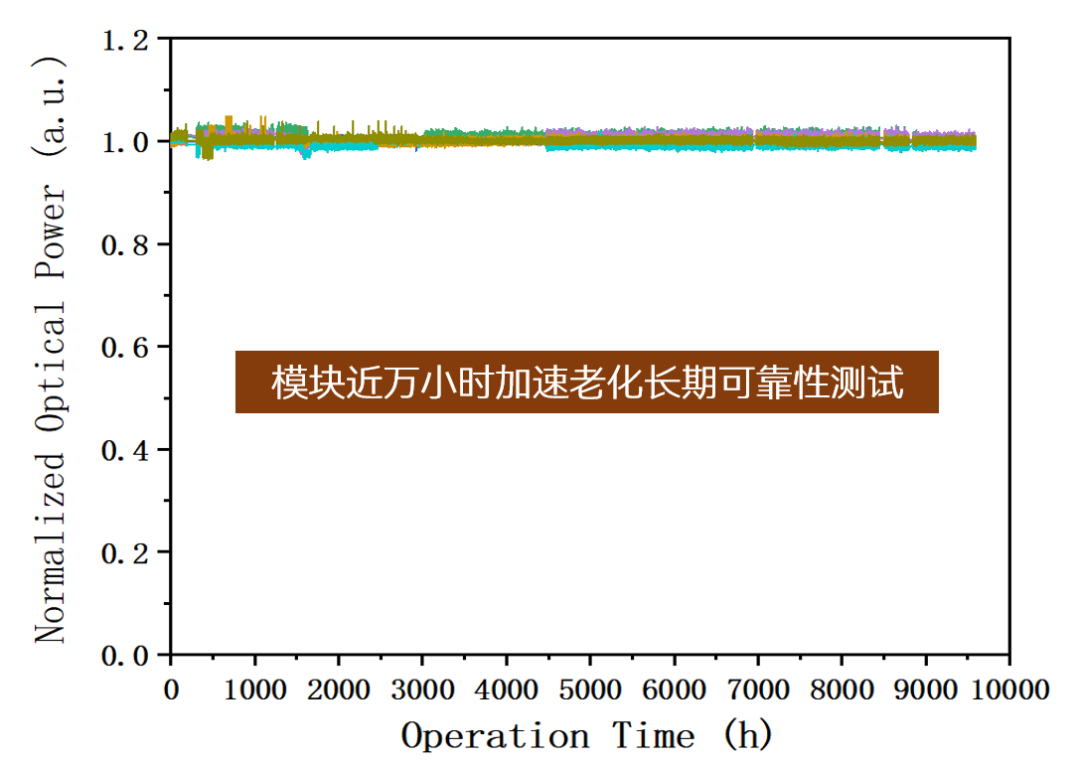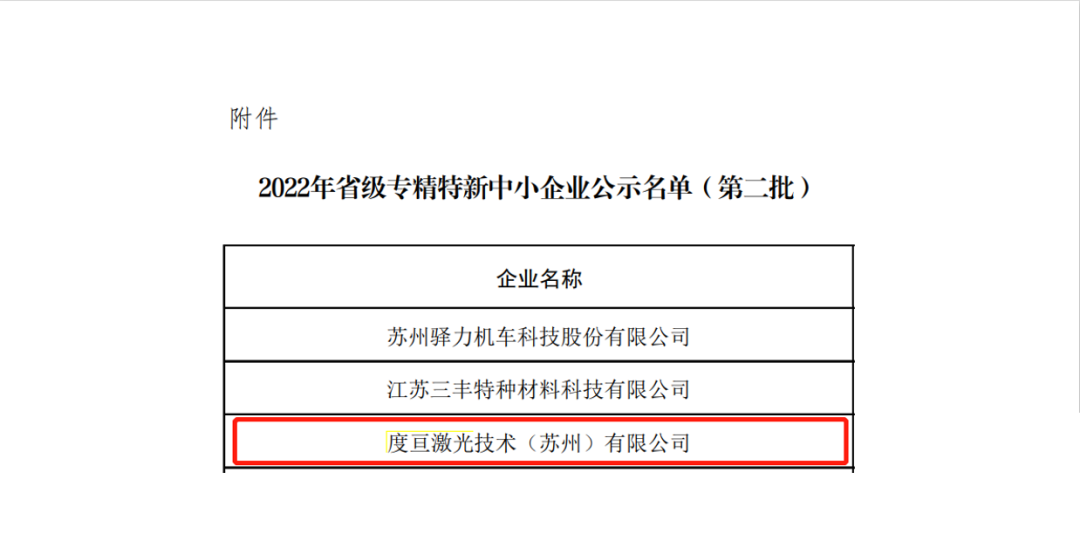 "Specialized, specialized and new" enterprises refer to enterprises with the four characteristics of "specialization, refinement, specialization and novelty", which represent the development direction of subdivided industries in products, technologies, formats and business methods, with high scientific and technological content and management level, good growth and great development potential, which is an important support for the future industrial chain, a new force for strengthening the chain and supplementing the chain, and an important force to promote high-quality economic and social development. "Specialization, refinement and innovation" is a major project implemented by the state to guide small and medium-sized enterprises to embark on the road of "specialization, refinement, specialization and novelty", enhance independent innovation capabilities and core competitiveness, and continuously improve the quality and level of development.
Dogain always adheres to the design and manufacture of high-end laser chips as its core competitiveness, focuses on the upstream of the optoelectronic industry chain, and has a full set of engineering and technical capabilities and mass production and manufacturing capabilities covering compound semiconductor laser chip design, epitaxial growth, device technology, chip packaging, test characterization, reliability verification and functional modules, focusing on the design, development and manufacturing of high-performance, high-power, high-reliability optoelectronic chips and devices, products are widely used in industrial processing, intelligent perception, optical communication, In the fields of medical cosmetology and scientific research, we are committed to building a product R&D center and manufacturer with international industry status. The company's refined management ability promotes the healthy and efficient development of enterprises, and has successively won many honors such as major leader of Suzhou Industrial Park, leading talent of Gusu, Suzhou unicorn cultivation enterprise, potential unicorn in China, Suzhou Engineering Technology Research Center, Jiangsu Provincial Enterprise Technology Center, Jiangsu Province Double Innovation Talent, Gusu major team and so on.
The award of "specialized, specialized and new" small and medium-sized enterprises in Jiangsu Province is an affirmation of the company's vigorous development of scientific and technological innovation capabilities, specialization, refinement and characteristic development achievements! In the future, Dogain will take this as a new starting point, implement precise policies to consolidate the foundation of development, closely follow the pace of national strategy, give full play to the role of Jiangsu Province as a benchmark enterprise, continue to move forward along the road of specialization, refinement, specialization and novelty, further promote the road of high-quality development, carry forward the industry-leading technological advantages, comprehensively enhance the core competitiveness of enterprises, and promote the high-quality development of the company.