Dogain Laser was invited to attend the National Conference on Laser Technology and Optoelectronics (LTO2022)
From August 23 to 26, 2022, the 17th National Conference on Laser Technology and Optoelectronics (LTO2022) and the 2022 Shanghai Laser Society Annual Conference were successfully held in Shanghai.
Dr. Yang Guowen, CTO of our company, was invited to attend and give an invited report as a special guest to discuss the latest developments in the field of laser and optoelectronic technology with well-known experts and scholars in the field of laser and optoelectronics in China.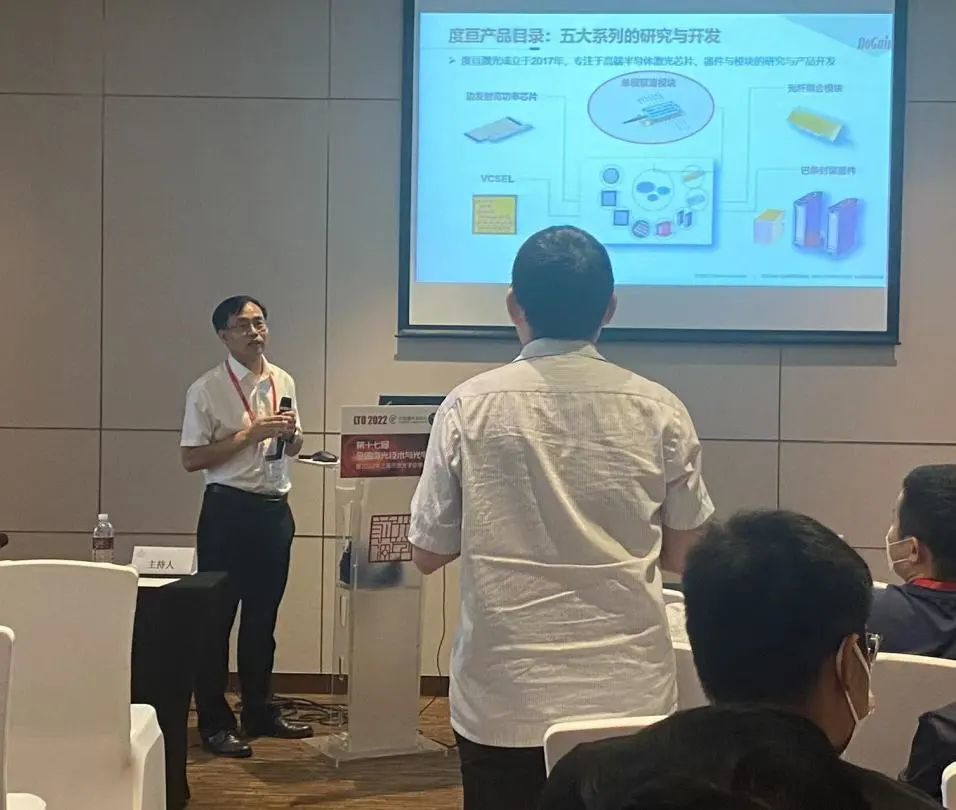 In this speech, Dr. Yang Guowen's report focused on "980nm single-mode high-power semiconductor laser pump source research", and conducted in-depth and comprehensive research and discussion on 980nm single-mode high-power chip design, epitaxial material growth, single-mode control, COMD reliability, high fiber coupling efficiency, package stability, etc.! "Face-to-face" and "close" communication, there are no seats on site.
As a partner of LTO2022, Dogain Laser set up a special booth of the company's products in the main venue, mainly displaying the company's independent research and development of 980nm single-mode pump module, high-power chip, array laser, VCSEL chip and module, fiber coupling module five series of products, attracting a large number of experts and scholars to stop and negotiate.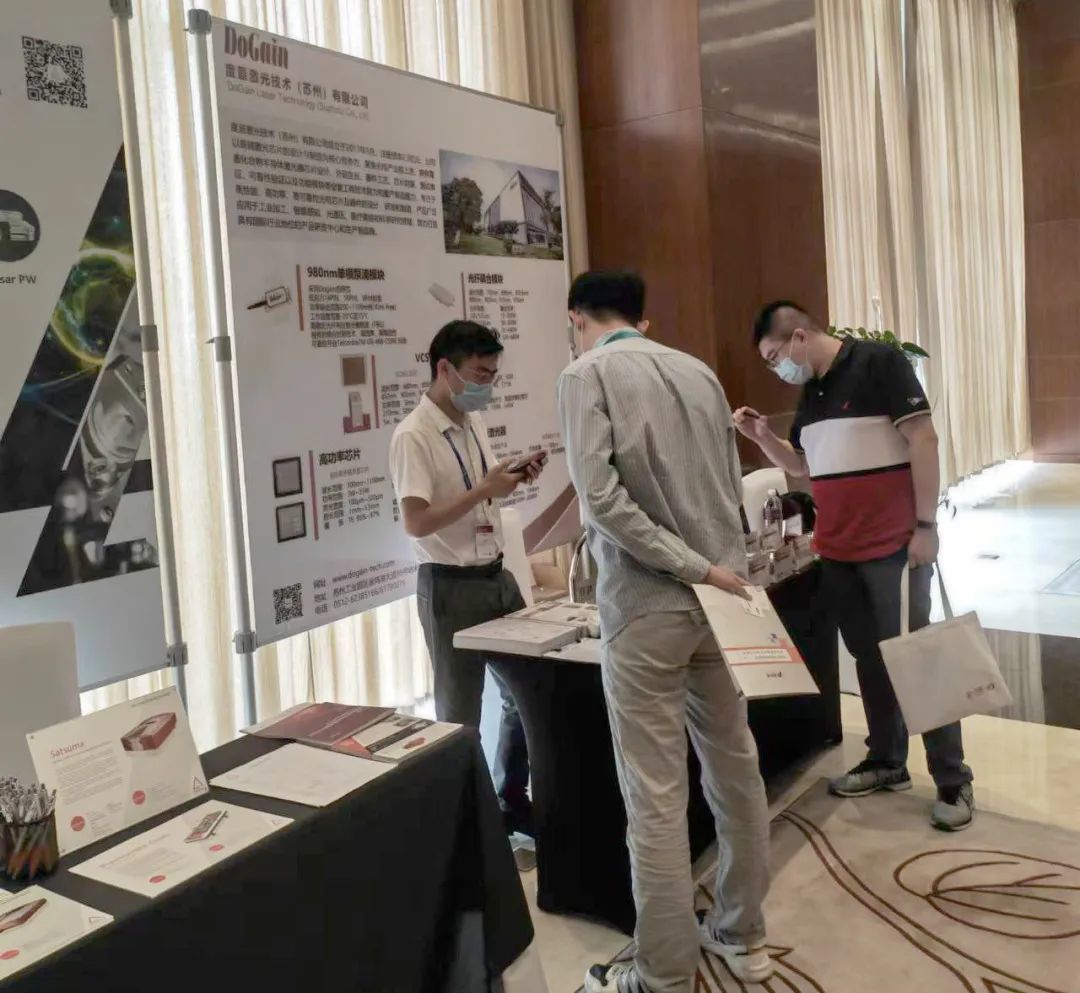 Since its establishment, Dogain Laser has been taking the design and manufacture of high-end laser chips as its core competitiveness, focusing on the upstream of the optoelectronic industry chain, with a full set of engineering and technical capabilities and mass production and manufacturing capabilities covering compound semiconductor laser chip design, epitaxial growth, device technology, chip packaging, test characterization, reliability verification and functional modules, focusing on the design, research and development and manufacturing of high-performance, high-power, high-reliability optoelectronic chips and devices, products are widely used in industrial processing, intelligent perception, optical communication, In the field of medical cosmetology and scientific research, we are committed to building a product research and development center and manufacturer with international industry status.