Three happy events for DoGain Optoelectronic
In October of golden autumn, the fragrance of osmanthus is in the air. On October 28th, 2021, Dogain Laser had three happy events. The inauguration of Academician Workstation, the opening of R&D center building and the signing ceremony of Series C financing were held in the building of DUGAN R&D center.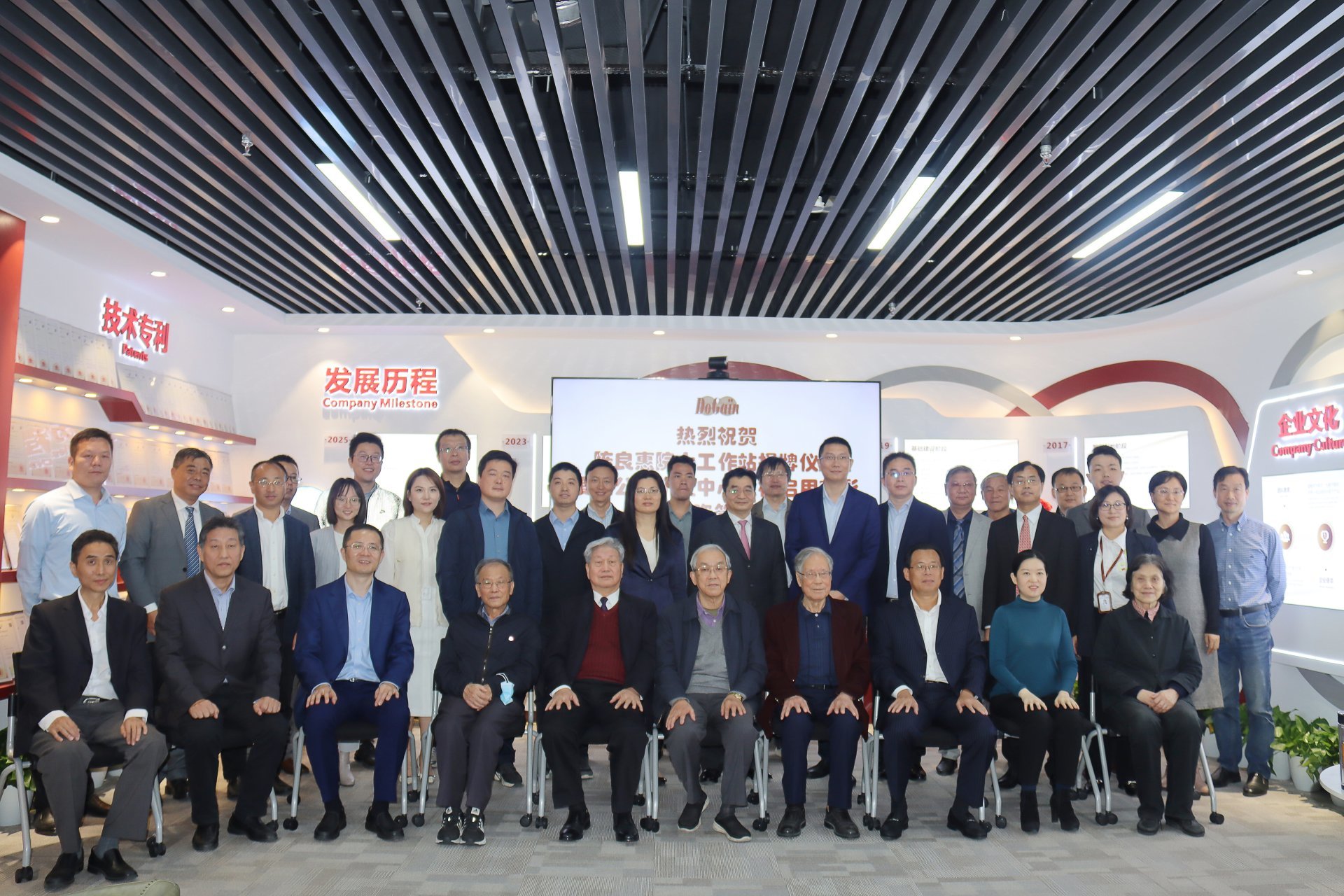 Academician Chen Lianghui, Secretary Zhao Jianming of Suzhou Science and Technology Bureau, Deputy Director Ni Qian of Suzhou Industrial Park Management Committee, and Chairman Zhao Weidong of Dugan Laser jointly inaugurated the workstation of Academician Chen Lianghui (in Dugan). Academician Chen Lianghui is a pioneer in the field of optoelectronics in China, and the joining of Academician Chen will greatly enhance the technical research and development strength of the company, strengthen the training of high-end professional talents, and accelerate the occupation of the industry's high point.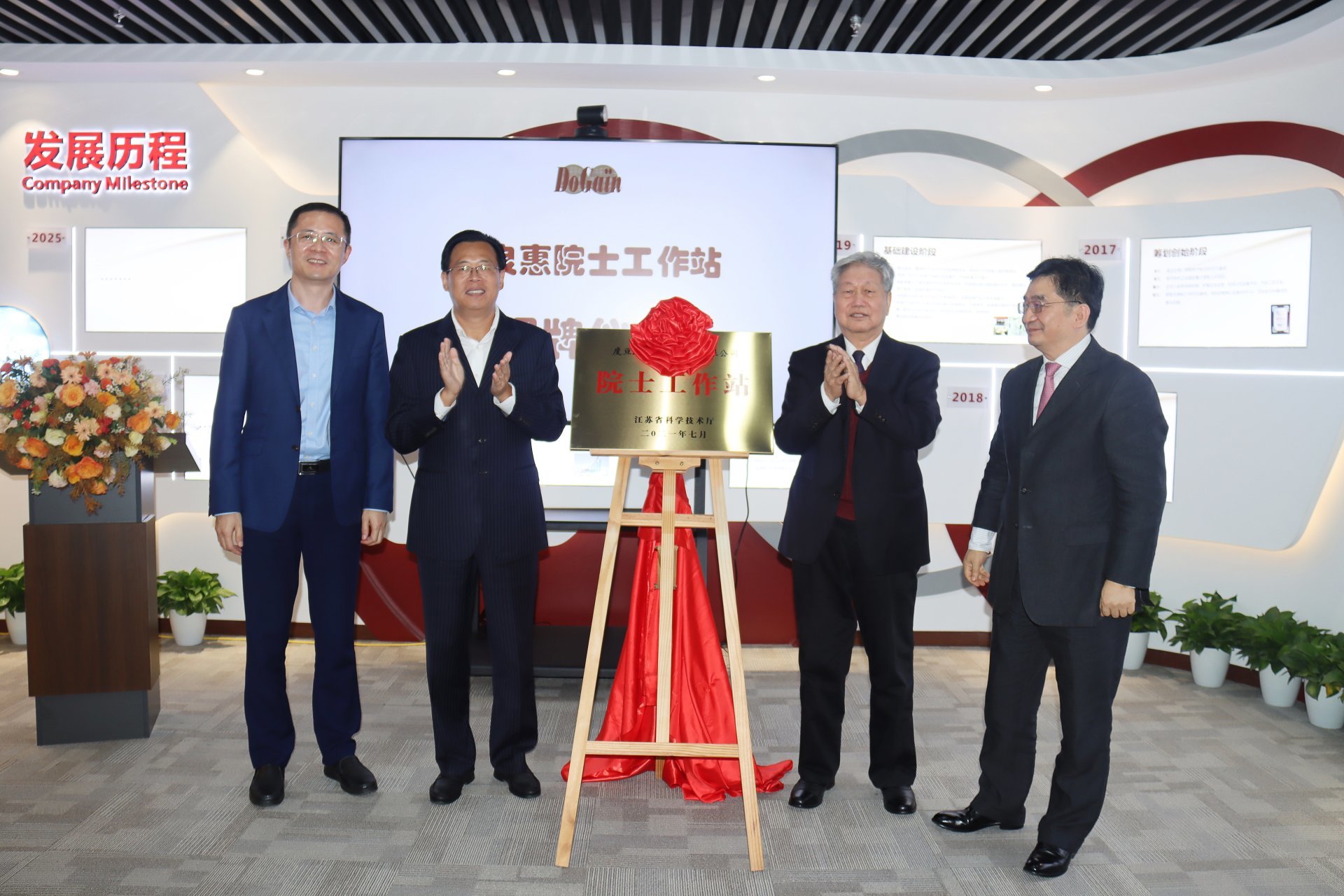 The signing ceremony of Series C financing of over 400 million was held at the same time. In the presence of leaders and guests, Du Huan Laser signed a contract with several funds under Centrin Capital, Shenzhen High-Tech Investment, Golden Rain Bogor Capital, Kane and Investment, and Dongzhi Capital. This round of financing is led by CICC and Aisino Jingkai, which is mainly used to enhance the production capacity of high-end semiconductor laser chips and modules.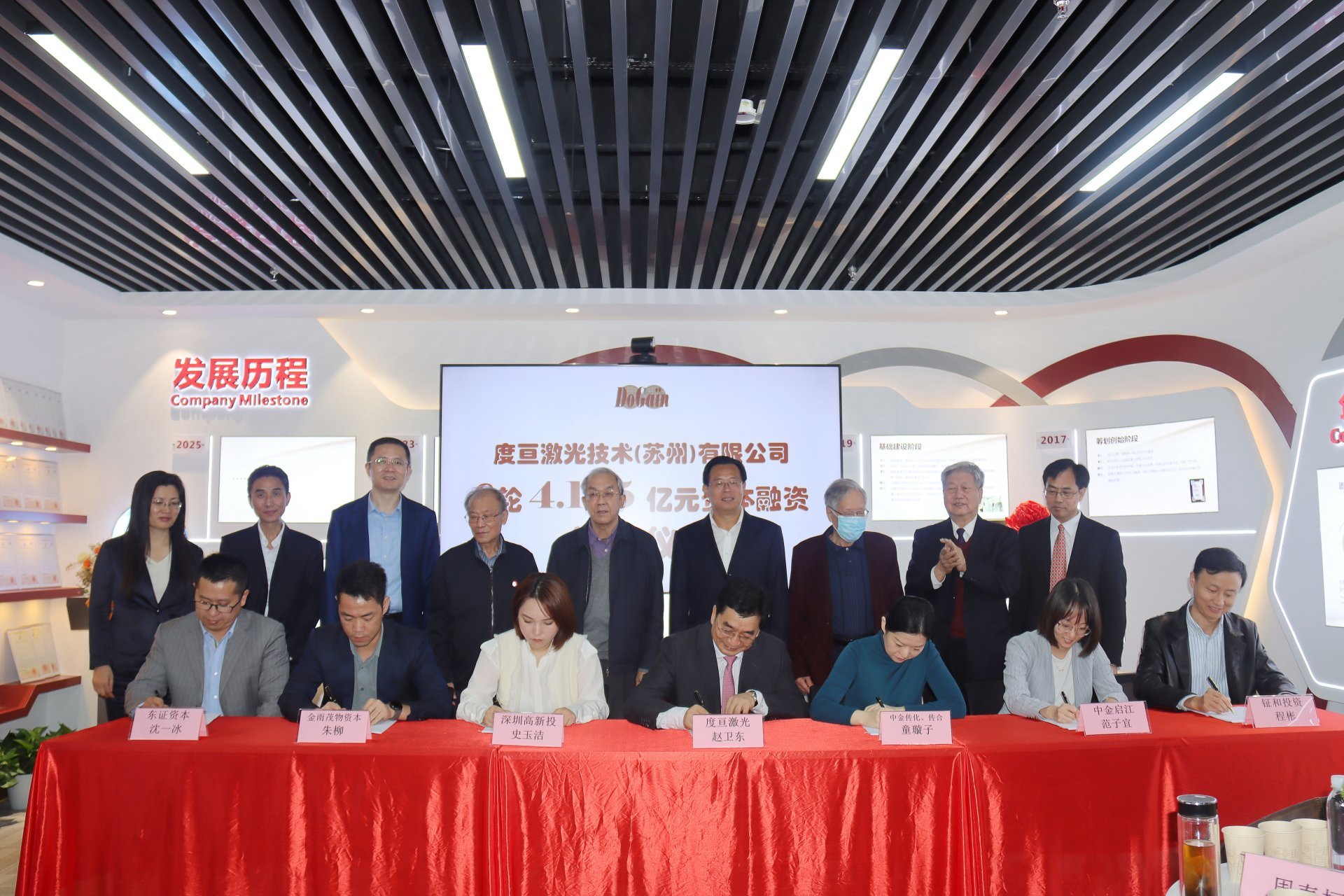 Academician Chen Lianghui, Academician Zhou Shouhuan, Academician Gong Huixing, Academician Xu Juyan and related leaders cut the ribbon for the opening of the R&D center building of DuHuan. The opening of the R&D center building highlights that DuHuan Laser continuously strengthens the investment in R&D and comprehensively improves the innovation ability of the enterprise.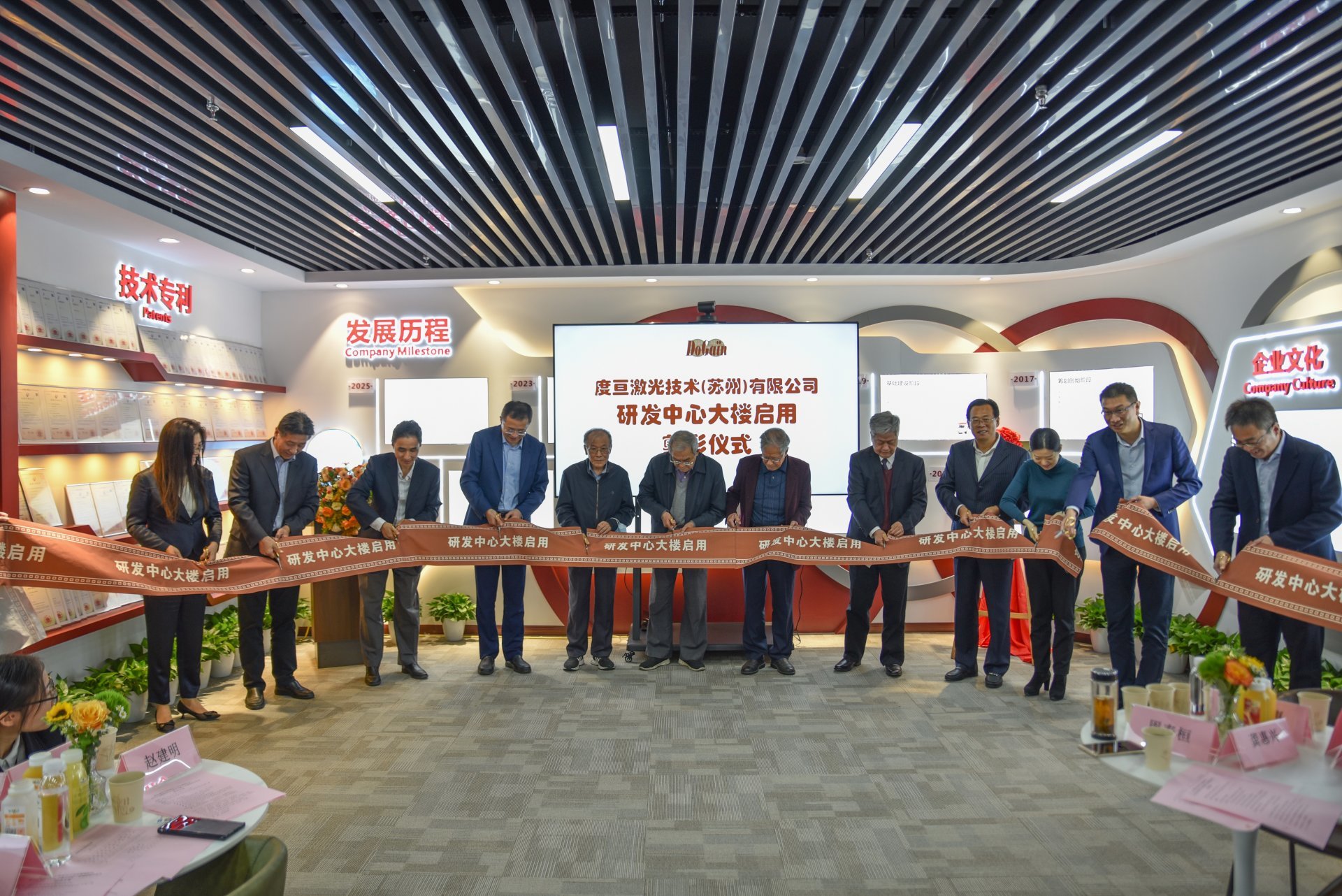 Academician Chen Lianghui delivered a passionate speech, in which he fully affirmed the achievements of Duoguan Laser, and at the same time, he also put forward his earnest expectation that science and technology enterprises and science and technology workers should have a strong sense of mission and responsibility, constantly overcome scientific and technological difficulties, and make joint efforts to solve the national "neck" problem and contribute to the economic development of the country.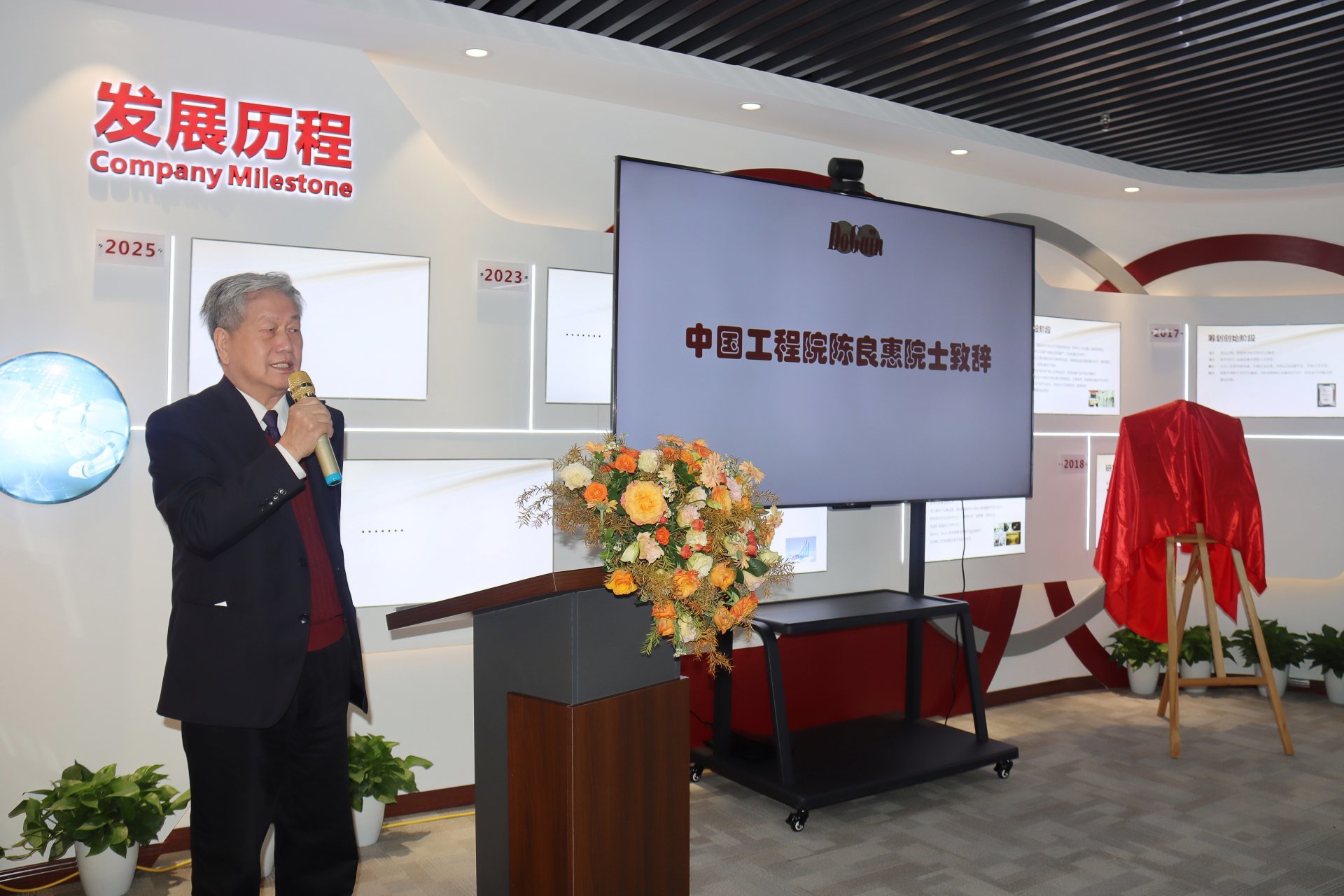 Dr. Zhao Weidong, Chairman of DUGAN Laser, expressed his heartfelt thanks to the guests and believed that with the support of government leaders at all levels, academicians, experts and investors, DUGAN Laser will develop more rapidly and successfully achieve the set goals of the company and contribute to the development of the laser industry.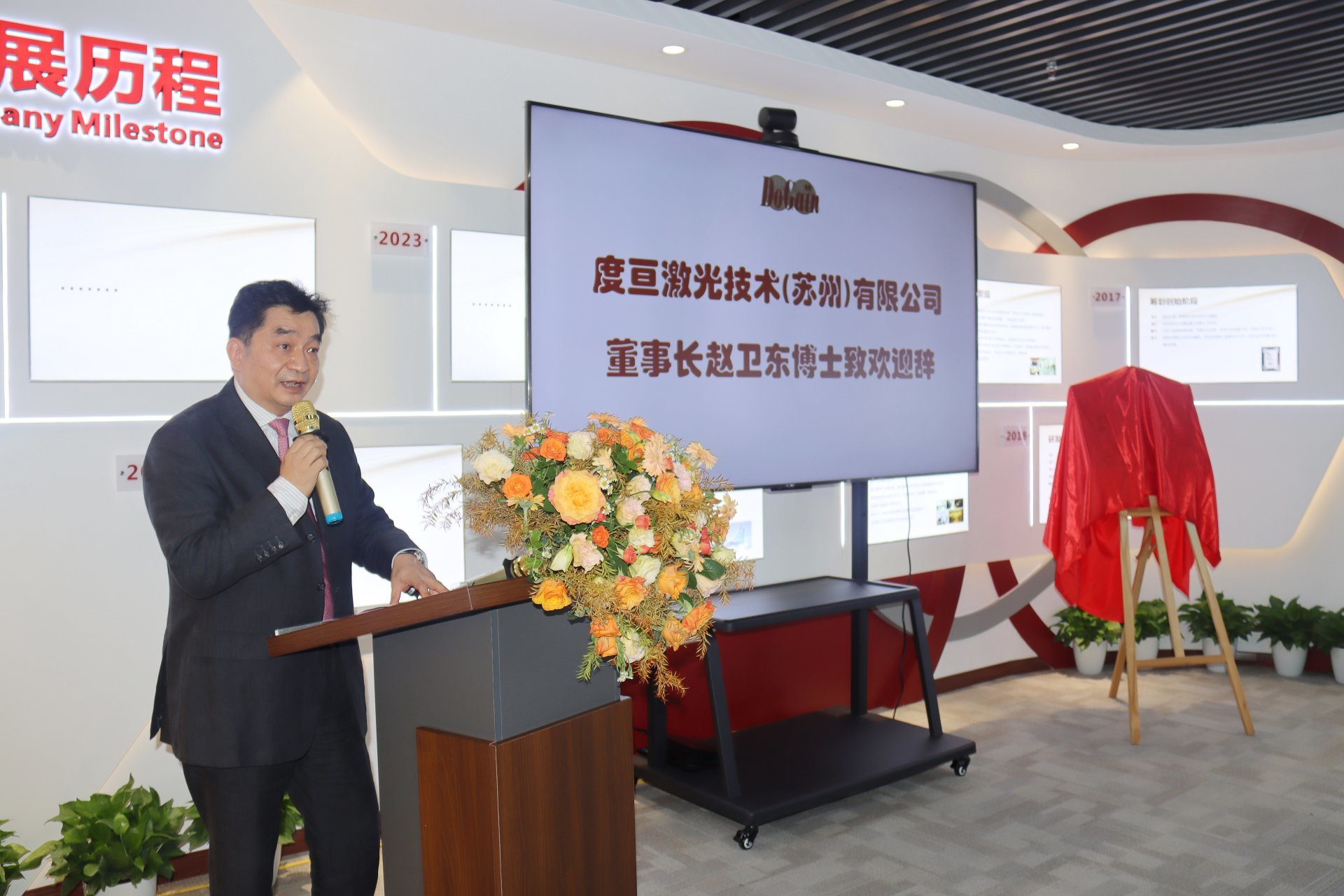 The completion and opening of the headquarters building of DuHuan Laser R&D Center, the inauguration of the workstation of academician Chen LiangHui (in DuHuan), and the completion of the C-round financing of the company opened a new stage of the company's innovative development, laid a solid foundation for the company's long-term development, and injected a strong impetus for the company's innovative leap.
融资,院士工作站揭牌,研发中心大楼启用暨C轮融资签字